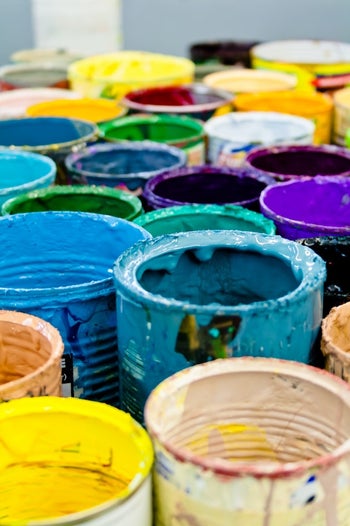 Are you tired of seeing a pile of unwanted paint cans every time you open your garage or storage locker? Do you keep telling yourself you'll get rid of them on the weekend, but somehow it never happens?
Well, worry no more because I'm here to help!
I'm excited to announce our 2nd Annual Paint Can Pick Up 2023! Starting

July 15th until August 31st

, I'm offering a complementary paint can collection. You won't want to miss out, especially if you didn't take advantage of this opportunity last year!
Here's how it works: simply send an email to

greg@gregpearson.ca

with an estimate of the number of cans you need picked up, address and contact phone number. I'll personally reach out to you to schedule a convenient time for collection. It's as easy as that!
Feel free to share this email with friends, family, and neighbors who might want to take advantage of this program. I'm happy to help them as well.
Don't miss this chance to reclaim your space. Get in touch today and let's make your home a more organized and enjoyable place to be!
Best,
Greg