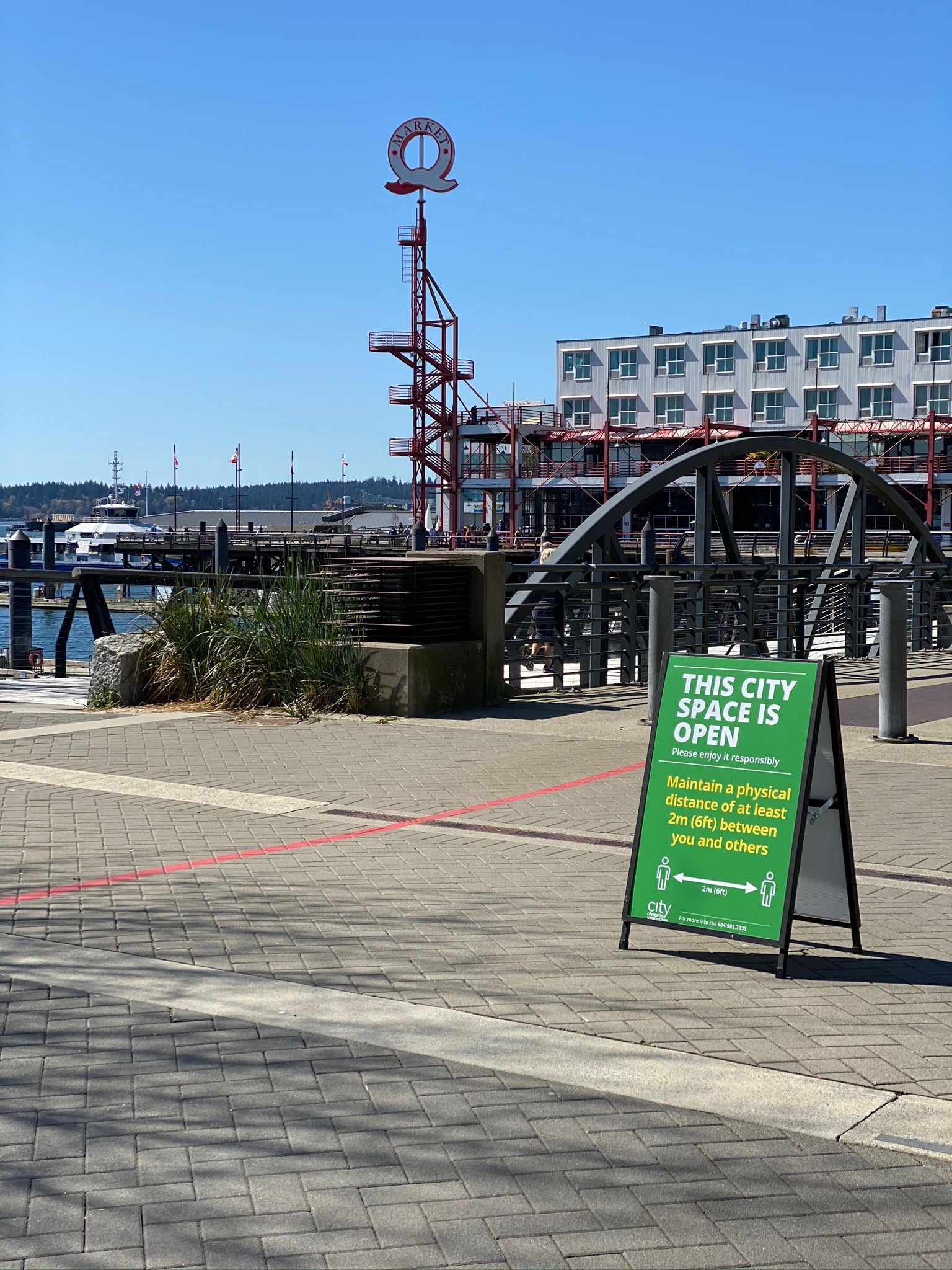 British Columbia is heading towards the second phase of the reopening plan after the Victoria Day long weekend. While there is still a lot of unknown and uncertainty about the next steps, our local real estate market is gearing up to what can quickly becoming a busy season.
The provincial government named the real estate profession an essential service to help the home buying and selling community meet their housing needs during the pandemic. However, according to the Real Estate Board of Greater Vancouver,
last month, there was a 39.4% decrease in sales recorded in April 2019 and a 56.1% decrease from the homes sold in March this year.
The inventory has plateaued, but we anticipate a surge of listings coming on over the next few weeks. The reason for that is that a lot of sellers have been holding back. They know it hasn't been an ideal time to sell, and there has also been the fear of having people in their homes. As restrictions start lifting, sellers are feeling more confident about listing their properties, and buyers continue searching online for their dream homes.
"We're seeing more innovation and rapid adoption of new technology. REALTORS® are using new tools to showcase homes virtually, assess community amenities, provide guidance, and handle paperwork electronically," Colette Gerber, Real Estate Board of Greater Vancouver chair (REBGV) said.
"We're an essential service, but it's not business as usual," Gerber said. "Realtors are working hard to comply with the provincial health orders and responsibly operate in today's environment."


Following the Guidelines of the Health Authorities
O
pen houses are not currently permitted. However, listed properties can be viewed by appointment. Before coming to visit a property, we are encouraging people to look at all the MLS information, virtual tours, floor plans, and even do a drive-by, instead of the way we used to it before COVID-19.
As for those interested in viewing a property, I am following the mandated protocols not only from the Real Estate Board of Greater Vancouver but also from Royal LePage Sussex, my brokerage office such as:


Social Distancing
 We
practice social distancing by keeping two meters (six feet) away from clients, and I ask them to follow this guideline as well.
 This can be a bit of a challenge at times especially with smaller elevators. Guess who gets to take the stairs :)
Visitation Declaration and Health Disclosure documents
For those interested in booking a showing, they need to fill out a visitation declaration and health disclosure document, in which they declare they haven't been out of town for the past couple of weeks, and they aren't exhibiting any COVID-19 symptoms.
 These guidelines and safety practices are mandated by the Real Estate Board and must be completed prior to being able to view a property


Our Real Estate Market
While some believe our local real estate market will be full of activity in the next few months, there is also the opposite vision that considers the economic impact will erode the industry. I believe the real estate market will be somewhere in the middle: those who can will buy. As restrictions continue to be lifted and the economy starts waking up, so will the real estate market. 
We may see Buyers being only able to afford so much, and Sellers may have to adjust their expectations.  After the long weekend, we will probably start seeing more activity. Due to the lack of sales in the last couple of months, the Greater Vancouver market has about eight months of inventory, but that can shift very quickly as the market starts to move.
Going Virtual
This has also been a time of renewal in the way business will be conducted moving forward. The use of video tours, digital signing of documents and online consultation with clients will only enhance the services we have strived to provide in the past. Rest assured that if you do need to list or purchase a home at this time, we have protocols in place to protect everyone's health and facilitate transactions
If you are thinking
about buying or selling your home,
contact me here
. Let's sit down and create a personalized strategy to reach your goals.