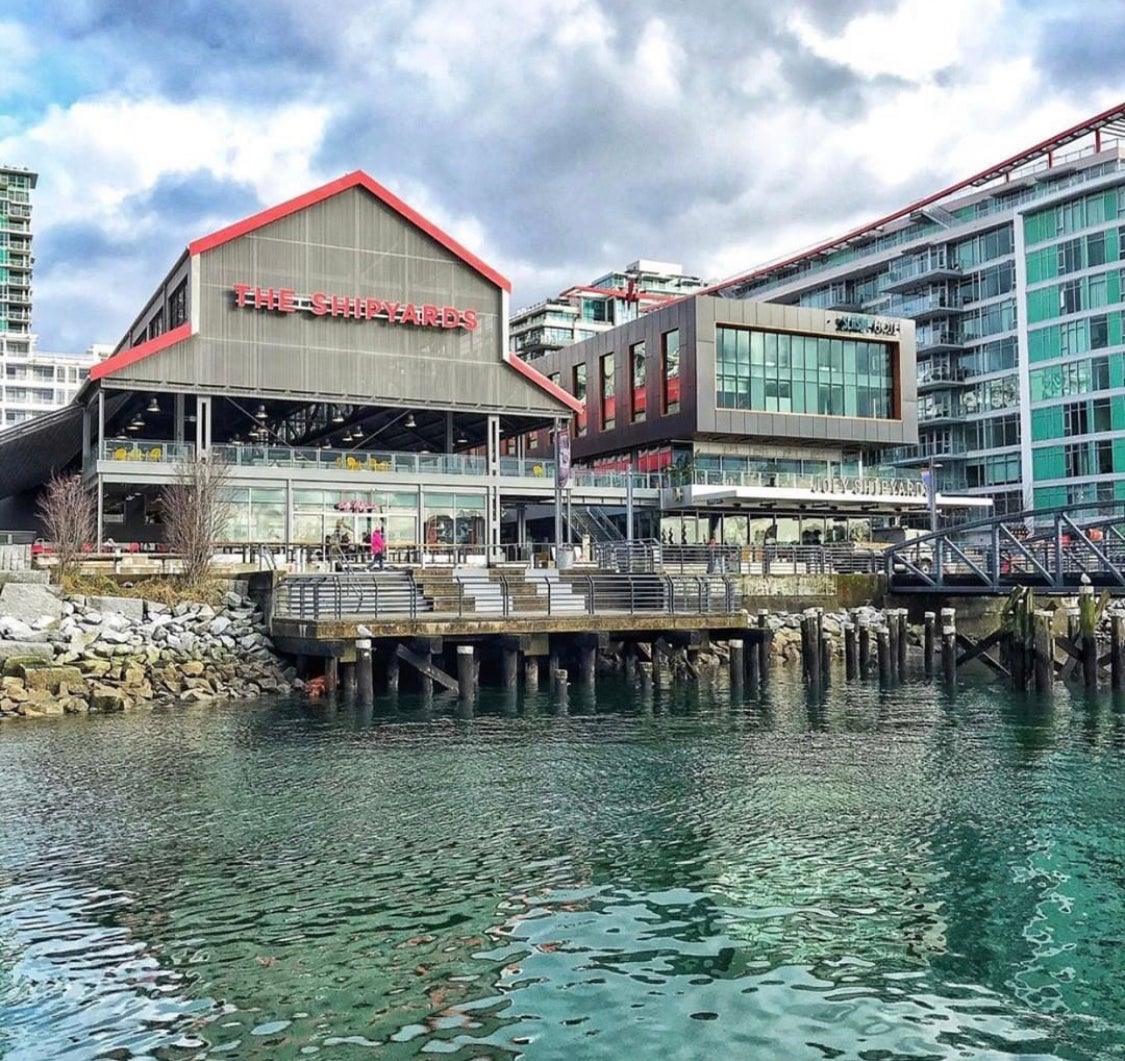 The Shipyards is quickly becoming the epicenter of entertainment and dining on the North Shore. With its breathtaking water and city views, it shouldn't come as a surprise, but now that most restaurants, shops, and attractions, including the ice skating rink, are now open, we can truly appreciate how this new public space enhances the community on the North Shore.
Here is the latest list of the businesses that are open and ready to provide a wide range of dining options, entertainment, and meeting places in this waterfront community.
Literally just opened its doors a week ago! This favourite from the West End brings fresh Italian comfort eats to the North Shore.
In the Spring of 2009, Nicole and Mike created Nook in the West End of Vancouver.  The idea was to create a neighbourhood restaurant that served good pizza, pasta, and antipasto with good wine in a fun atmosphere. The Shipyards is the fourth location. Heads up! It doesn't accept reservations.
The new 6,000 square foot waterfront location opened last month. With a guest capacity of 393, it provides unparalleled water and city views, an open kitchen, wrap-around lounge bar, and two patios (because Vancouverites need to make the most out of sunny days).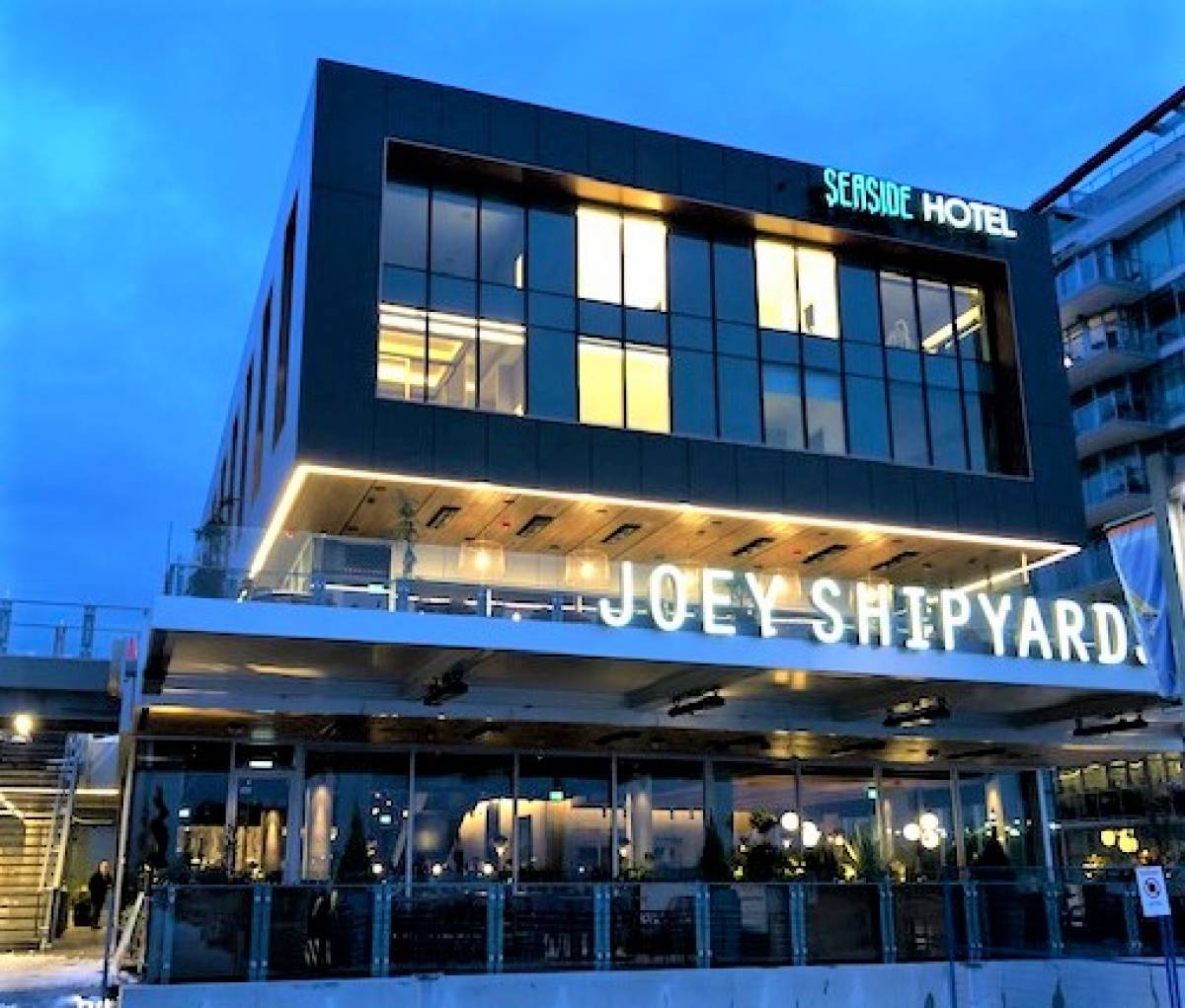 Reservations are recommended, as it has become the most popular place in the district.
Caffe Artigiano
With the most spectacular view to have a latte in the city, Caffe Artigiano offers artisan-crafted coffee as well as delicious sandwiches and pastries.  It is the perfect spot to have a hot chocolate after ice skating or to watch those in the ice.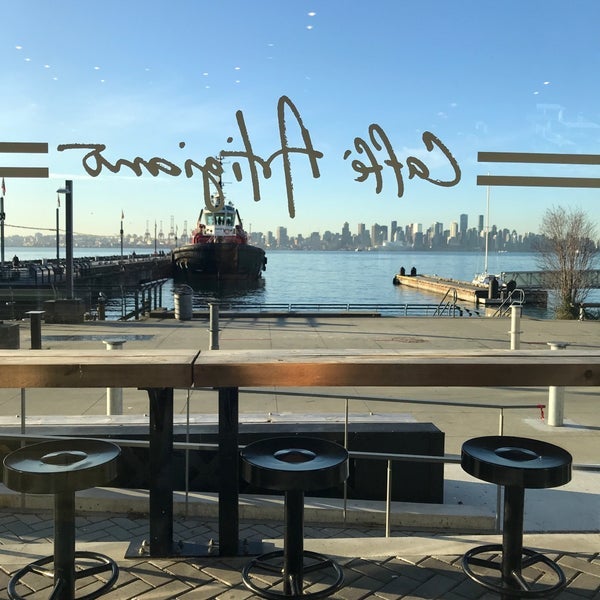 The sweetest spot in the Shipyards is home to delicious, natural, ice cream made in small batches, with no additives. It is North Vancouver owned and operated. It also offers unique, hard-to-find candies and chocolates. A favourite for those with a sweet tooth, make sure to get a frequent customer card.
A gorgeous and beautifully designed boutique hotel that offers the most amazing views in the Lower Mainland with its panoramic floor-to-ceiling windows. For us, residents of the North Shore, it is an excellent option for a fabulous staycation with spa treatments and delicious food from the Seaside Provisions.
Check out its offers and discounts
.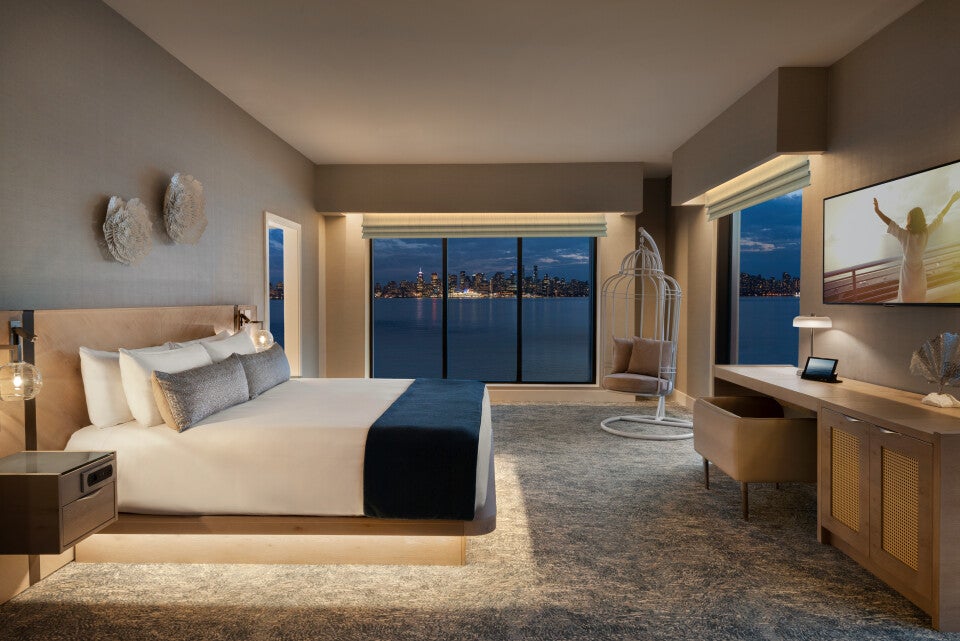 A truly vegetarian market fully stocked with fresh produce and handy frozen foods, bulk grains, a whole dairy section. There is also a small café offering avocado toast, veggie bowls, vegetarian burgers, and pizzas all prepared in-house, as well as elixirs, smoothies, matcha bar, and kombucha slushies. It even offers a curation of personal care items to support a vegetarian lifestyle that goes beyond the meal.
Additionally, Larry's Market is making a dedicated effort to provide products in low-impact or compostable packaging and even have a variety of in-store items that use no packaging at all.
CapU Lonsdale
This is Capilano University's newly opened extension for its Continuing Studies & Executive Education program. The 11,000 square foot location on the second floor, overlooking the site's new public plaza, and the downtown Vancouver city skyline. It is hosting select courses in local government administration, paralegal, and tourism.


Click here
to check out the classes currently being offered.
Reckless Shipyards
The brand-new shop focuses on e-bikes, and it is a continuation of Paul Dragan's philosophy since he opened his original Granville Island shop in 1986. Rent, join
them on a tour, shop, or service your bike in this new location.
The Wallace


It is the newest venue located on the third level of the reconstructed Machine Shop. Featuring a 2,300 square foot outdoor terrace, a capacity for 200 guests, and stunning unobstructed views of the city, its modern-industrial aesthetic is ideal for memorable events.
Jamjar Canteen
Delicious Lebanese food served in a fast and casual atmosphere. It is based on a simple menu catering to health-conscious diners seeking nutritious and freshly prepared Middle Eastern.
Main Street Honey Shoppe
From specialty honeys and beautiful beeswax candles to natural body care and nutrition products, this cute shop is dedicated to bring healthy honeybee products "from the honey farm to the city."It features honey from our own backyard through its Bees in the City program, which has colonies in various locations from East Van to Kits, as well as other imported products.
Give me a call and we can meet for coffee or lunch at one of these amazing places.