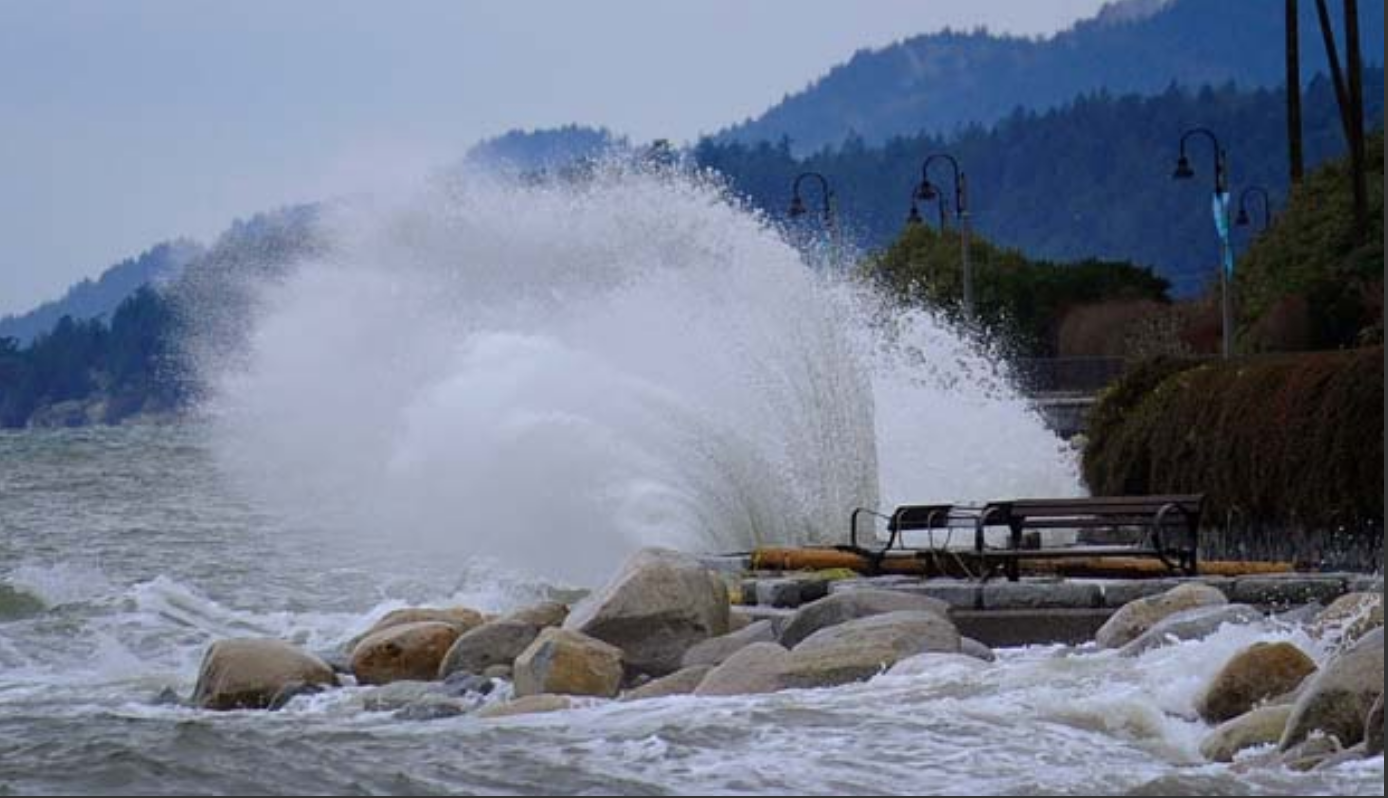 The climate change debate seems to be constantly on the news headlines these days. The fact is that while the federal government discusses with other countries what is the best approach to tackle the issue, dramatic climate events keep affecting people all over Canada and the world.
This issue was recently addressed by Councillor Megan Curren, from the District of North Vancouver,
during a council meeting earlier this month
. "I think that cities, municipalities, and Indigenous communities, we're on the front lines of climate change. And we actually can move a lot more quickly than other levels of government," she said.
This is not the first time climate change is addressed in the local governments of the North Shore. Last summer,
West Vancouver and the District of North Vancouver
joined the City of North Vancouver and other local municipalities in declaring a climate emergency. Even though Climate Change has been part of the agenda on the North Shore's local governments for quite some time – the City of North Vancouver has had a Climate Change Adaptation Plan in place since 2013 – the current move is to drive policy in order to cut the communities' greenhouse gas emissions in a bid to halt climate change.
While most of the major tools to tackle greenhouse gases are in provincial and federal hands, municipalities do influence where people live and how they get around through their official community plans. In
West Vancouver's case
, the recommendation is densification of smaller, more efficient homes around walkable village centres with access to transit and active transportation options.
The
City of North Vancouver
has a very ambitious target of reducing emissions by 80% below 2007 levels by 2040 and achieve net-zero or 100% emissions by 2050. To meet these targets, the City is incorporating the new goals into the City's plan policies and business actions.
The District of North Vancouver is also focusing on requiring municipal buildings to meet high-performance emissions standards, such as
passive house
or passive house equivalent, prioritizing modular construction, eliminating all non-renewable energy sources including fossil gas and coming up with further recommendations to achieve net-zero emission buildings.

Change is hard
In 2018, the District of West Vancouver approved an official community plan for increasing the number of housing units by 5,000 over the next 25 years, based on concerns around five straight years of population decreases.
Booth mentioned earlier this year that the cost of mitigating climate change will be nothing compared to the cost of bearing the full brunt of it. However, it seems that many residents of the North Shore might not be ready to make the changes in their lifestyle needed to lower their carbon footprint.