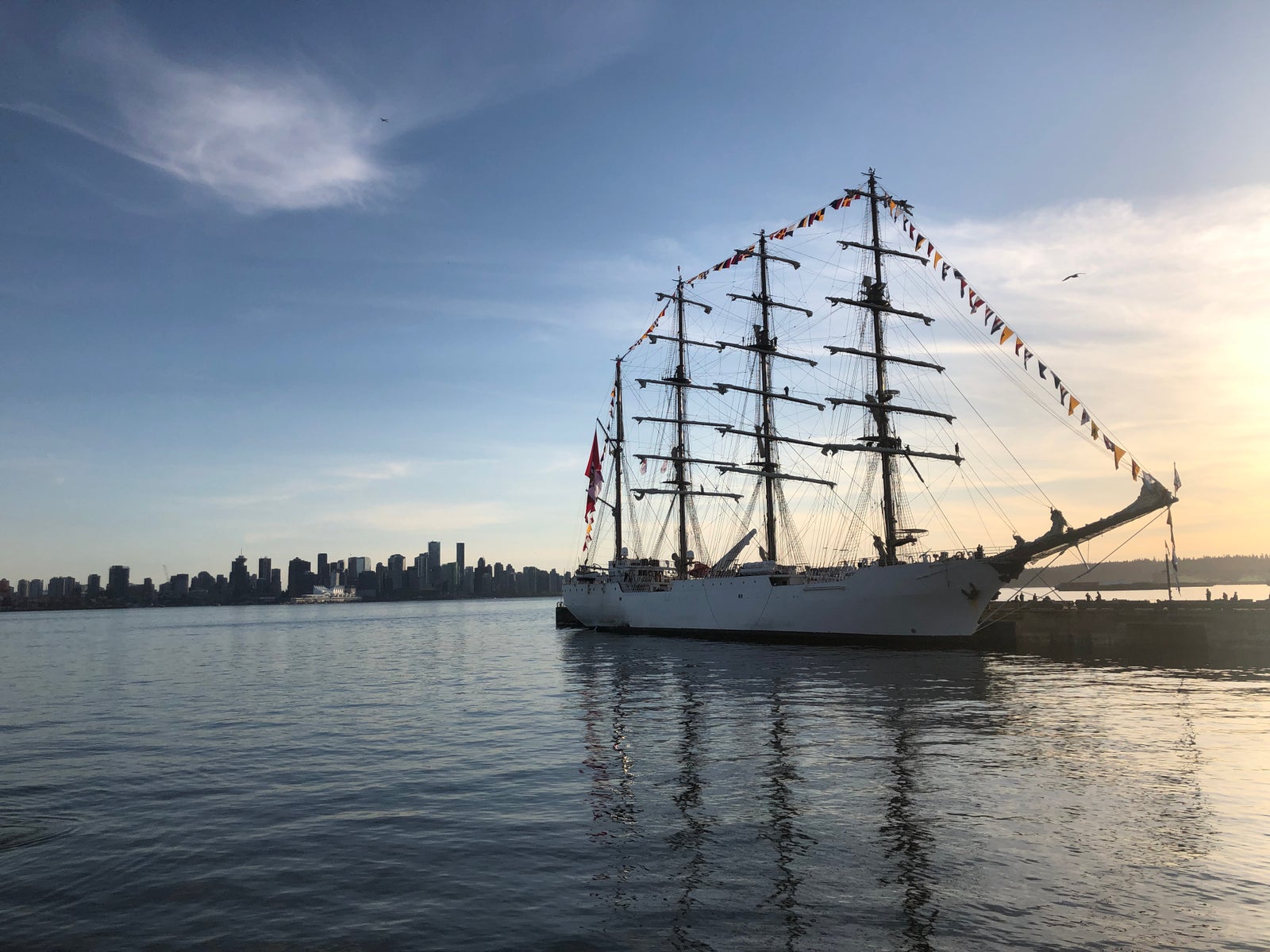 This fabulous weather is perfect for enjoying outdoor events. Lower Lonsdale is quickly becoming the epicenter of action on the North Shore.  Not only is it easily accessible by public transportation but there has also been a conscious effort by the city of North Vancouver to increase public space and its community use. Here are some fabulous events that will take part this weekend:
Shipyards Night Market is back!
Summer is almost here and the Shipyards Night Market is back! A community favourite, the market runs from May 3 to September 27. Enjoy 40+ food trucks, including for the first time ever a vegan double-decker Buddha-Bus from the owners of Buddha-Full. There's also Chowdery and Truckin BBQ, and some returning favourites include Reel Mac & Cheese, Rolling Cashew, Tacofino, Mama's Fish & Chips, Taters and Urban Wood Fired Pizza. On the Shipbuilders' Stage, there is live music until 10 pm, showcasing talent from all over BC for you to enjoy some tunes from local artists. This year two bands will be performing per night.  
There is also an artisan market and the beer Garden serving local craft beer.
This event is super family friendly and kids love it!
Neighbour's Tip: There is free parking in ICBC Parkade after 6pm Fridays, adjacent to the Lonsdale Quay Market.
Where: Shipyards are located at the foot of Lonsdale Avenue
When: Friday's Night from 5 to 10 pm. May through September.
Bulbs and More Farmer's Market
Returning for its 3rd consecutive year, the Bulbs & More Farmer's Market is happening every Saturday in May from 9am to 2pm at the Presentation House Theatre front main parking lot.  Rain or shine, peruse the hand-grown, hand-baked, hand-made creations from local Vendors.
Where: 333 Chesterfield Ave,
When: Every Saturday in May from 9 am to 2 pm.
Visit the BAP Unión
The tall ship, BAP UNIÓN, is a training ship for the Peruvian Navy and is on its fourth training voyage. Not only is the ship an integral part of training young cadets from Peru's Naval Academy, but it is also an ambassador of goodwill in every country that it visits.
The ships' visit marks the 75th anniversary of the establishment of diplomatic relations between Peru and Canada.
When: May 10 to 11
Where: Burrard Dry Dock Pier – 15 Wallace Mews, North Vancouver
Time: 11 am to 6 pm
Cost: FREE
Lower Lonsdale is urban living at its finest.
Contact me
if you are thinking about moving to this area of the North Shore. In our current real estate market, there are plenty of opportunities