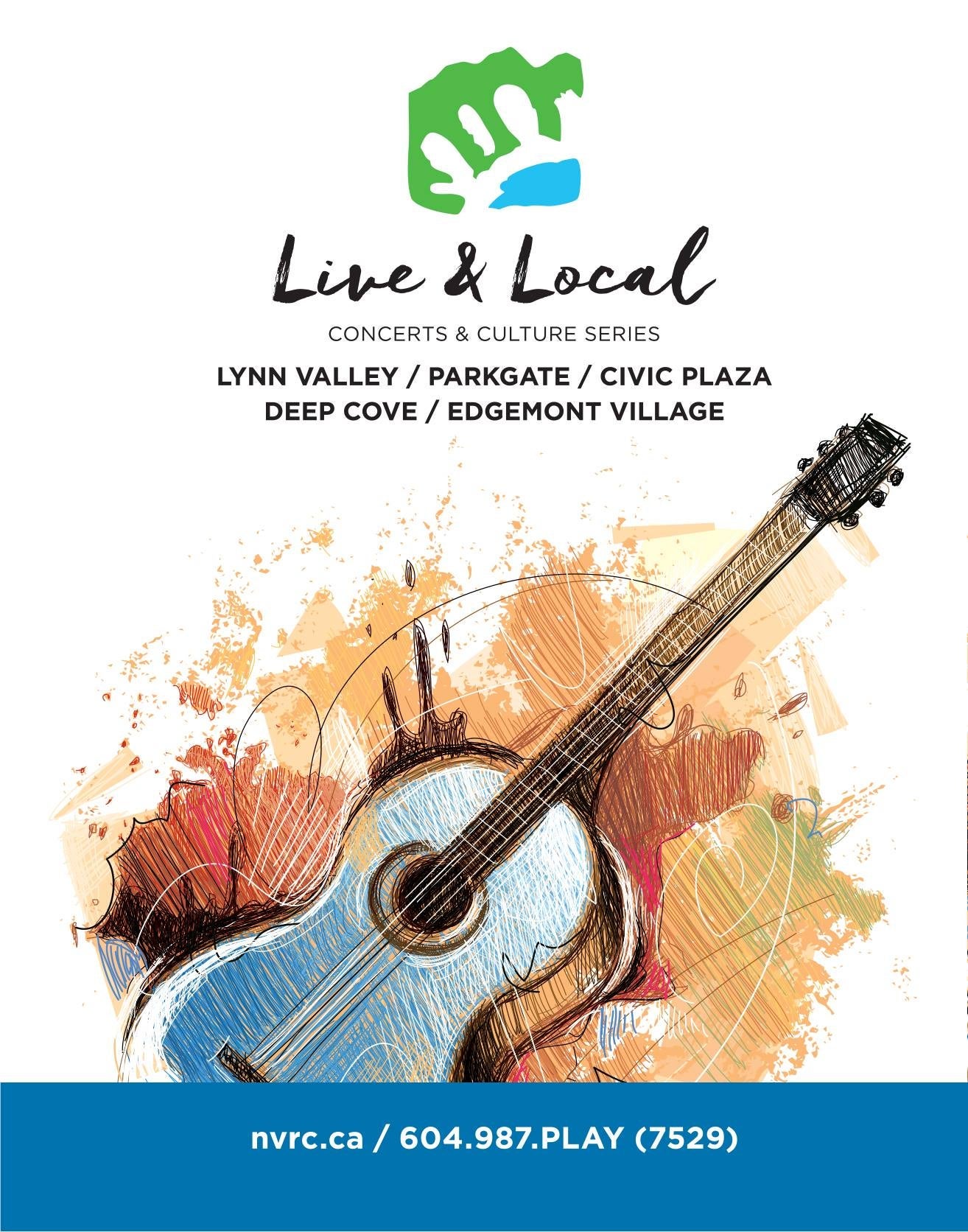 There's so much to do during the summer on the North Shore. Check out the festivals and free outdoor concert series.
The City of North Vancouver's festival is back for a whole weekend with Slide the City (the popular 1,000-foot long water slide) and concert series. This year all activities will take place around Victory Park, including food trucks and live music.
Every summer the Fire Department sets-up at a local park in North Van and West Van with a ladder truck and an engine to spray water for the kids to play in. It is a lot of fun for children of all ages. The events run from 6:30 pm to 8 pm.
July 19th - Lynn Valley Park

July 26th - Ambleside

August 2nd - Ambleside



All events run from 6:30pm – 8pm  (Weather permitting)
Caribbean Days is a weekend festival includes parades, dining, dancing, and entertainment. Get ready to soak up some tropical rhythm, culture, and food. This festival is one of the largest cultural events of its kind in British Columbia, and it includes a Multicultural Street Parade down Lonsdale Avenue on Saturday, as well as the festival at Waterfront Park.
This year's festival takes place on the weekend of July 28 and 29, 2018.
Summer in the North Shore is full of live music. From the Shipyards to Live & Local, there is something for everybody and the best part is being able to enjoy the music in local neighbourhoods.
Live & local is a free, outdoor concert series that take place in Deep Cove, Lynn Valley, and Edgemont Village during July and August. The events take place from 7 pm to 9 pm. Please note concerts can be cancelled if it rains.

Lynn Valley Concerts line up:
·    

July 6 – Deanna Knight & The Hot Club of Mars (Swing / Jive)




July 13 – En Karma (Bhangra)




July 20 – Terminal Station (Blues / Rock)




July 27 – Gary Comeau and the Voodoo Allstars (New Orleans Roots and Blues)




August 3 – Sam Spades (Rockabilly)




August 10 – R&B Conspiracy (Classic Rhythm & Blues)




August 17 – Big Easy Funk Ensemble (New Orleans Funk)




August 25 – Adam Woodall Band (Folk Rock)
The event takes place at the
Lynn Valley Village, located near the Lynn Valley Library.
Deep Cove Concerts line up:
July 6 – Cayla Brooke (Jazz/Blues)

July 13 – Big City Soul (R&B / Soul)




July 20 – Mostly Marley (Reggae

)

July 27 – Copper Corw Blues Band (Chicago Blues)

August 3 – Smith and Jones (CCR / Classic Rock)



Concerts in Deep Cove take place at Panorama Park.
Edgemont Village Concert line up:
August 3 – A Tribute to Aretha Franklin

August 11 – Platform Soul (Disco Funk)

August 18 – The Fab Fourever (Beatles Tribute)

August 24 – Mazacote (Latin Dance)
The Summer Sessions Concerts take place every Saturday evening (5pm to 8pm) in July and August at the Shipbuilders' Square. There are also artisan vendors and food trucks at each event.
The Cates Park Concerts
This concert series showcases local bands, featuring talented young artists performing on the outdoor stage on Saturdays afternoons starting July 7 and until end of August from 4 pm to 7 pm.
The North Shore has so much to offer.
Contact me here
if you would like to discuss the real estate opportunities with me. I'd love to have a chat.