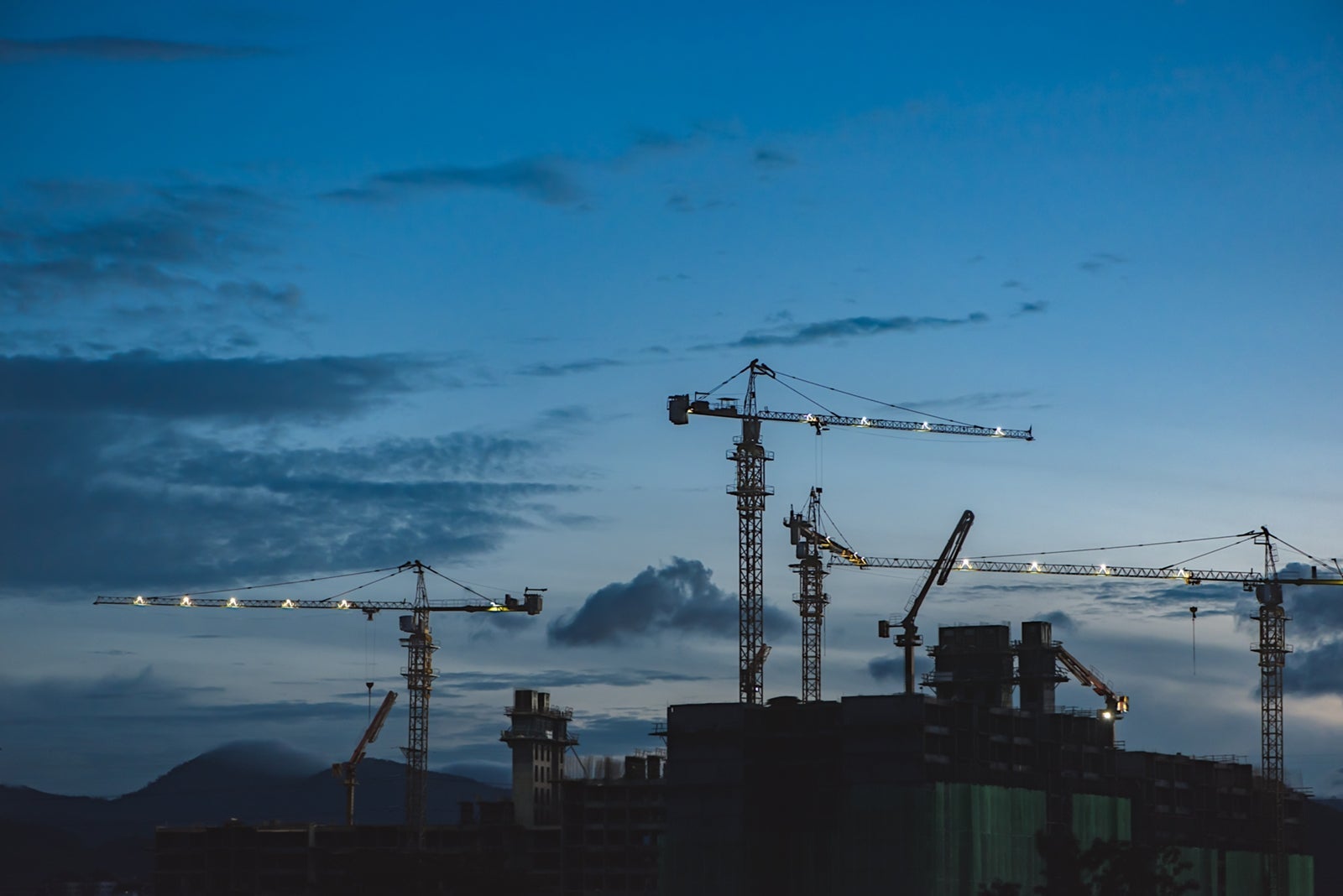 There are over
30 new developments being constructed (or in the process of beginning construction) on the North Shore
right now. I've talked about
the benefits and challenges of buying a presale
in normal circumstances, but as we wrap up 2017, it looks like the New Year will bring uncertainties to our local real estate market. 
Two factors will influence the market in the coming year:
the interest rates hikes
and
the financial stress test
that will be required in 2018 to qualify for a mortgage.  It is very common for people buying a presale to believe they will have year and a half to two years until completion to put all their ducks in a row. In their minds, there is ample time to qualify for a mortgage, sell their property, among other options. However, right now is not a time to buy presale property with this philosophy. 
For those looking to buy into a presale right now, it is important to consider the following factors: 
Are Mortgage Lender sticking to the current terms?
If you write a contract before January 1st 2018 (before the change in mortgage regulations come in effect), will your bank or mortgage lender honour that approval with the terms you negotiate right now when it comes time to complete?  
The word we are getting from sales centres is that lenders are willing to provide a commitment letter to honour the current approval. Without a proper commitment letter from a lender, people buying a presale property might not qualify for a mortgage based on the new stress test. Don't assume that, because you got prequalified before, you will be qualified when the completion day approaches.  It is essential to get a commitment letter with a financial institution stating they will honour the approval.   
    2.The possibility of a shift in the market 
Currently, the government feels it is their mandate to cool off the market and if they are successful, by the time presale developments are finished in 18 to 24 months from today, these properties might have a lesser value. Particularly, those higher price townhouses and waterfront properties (which are currently valued at $1.4 million and higher), you might end up having to pay for the value of the property as it is right now. 
Susan Lee,
mortgage advisor from Dominion Lending Centres
, explains that this situation is up to individual Lenders and how they handle value at completion (contract/appraisal at time of purchase or appraisal at time of completion).  "Clients should clarify this in writing with their own Lender during their 7 day rescind period. In 2008 when property values dropped, clients were financed based on current appraised value, as a consequence clients had to increase their down payment amount or walk away from their deposits as they couldn't close," she adds. 
When this question has come up in the sale centres, they point out that even if prices go down by completion date that won't necessarily be for the long term because properties in North Vancouver tend to double their price every 10 years. However, the problem arises when it is time to complete and people are not able to do it because they just don't have the money. For example, you are not approved or the sale of your current home isn't as high as when you first wrote a contract for a presale. 
My advice to anyone looking at a presale right now is: don't assume anything.  Make sure you have a commitment from the lender and know what their rules are when it comes time to complete. Be aware of what happens if your presale property is appraised lower than the amount on the contract. Buyers can't just stick their heads in the sand and hope everything works out. 
The risk is higher right now. We are at a pivot point in the market where things could go the other way and it can become a buyers market, which tends to bring the prices down. With a presale property what really matters is how will the market look in 18 or 24 months. The current state won't be relevant in a year and a half or two years from now. 
Also, don't forget to enlist the expertise of a REALTOR
® when buying a presale property.
Buyers don't pay for their agent's commission, but benefit from their insights into the process and substance of the contracts, which are typically weighted in the favour of the developer. If you have any questions about buying a presale don't hesitate to
contact me here.