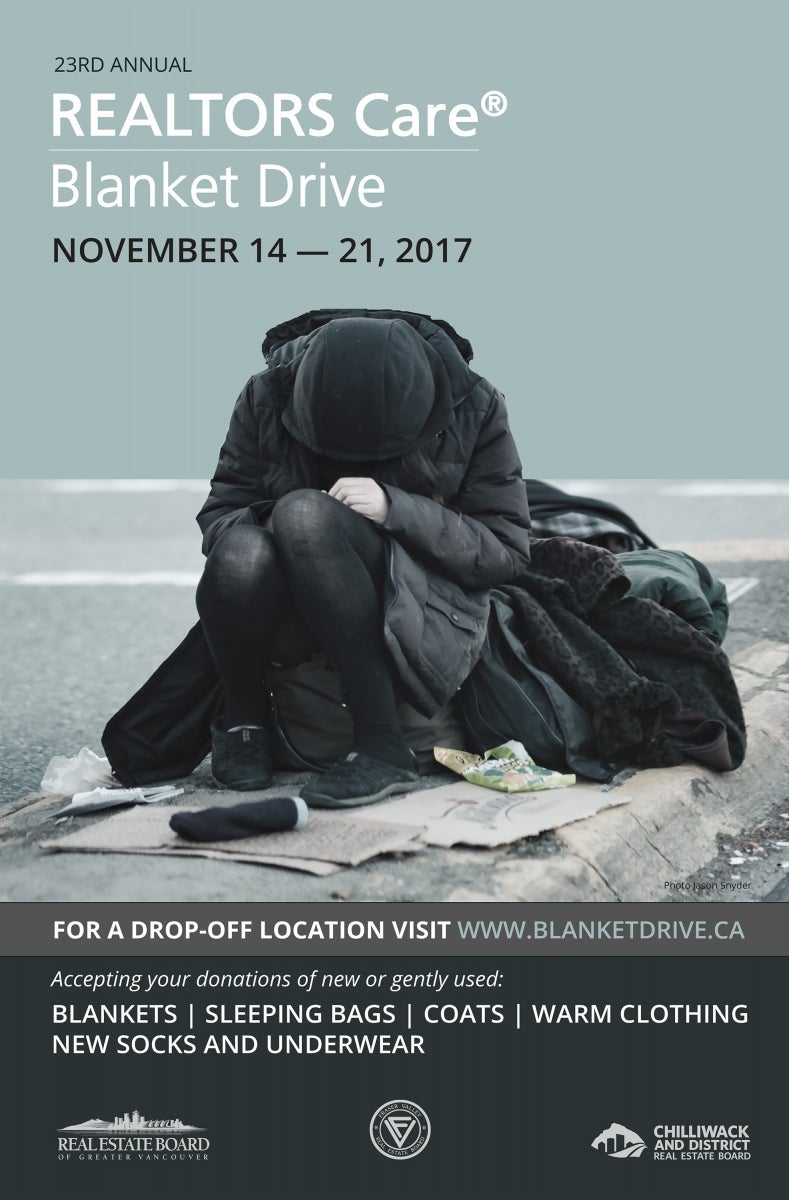 Winter is here, just look at the mountains. Today is the first cold day of the season; you are probably dressed warmer than last week and have started the heater at home. Now please take a second and imagine being outdoors for endless hours a day without proper gear. Take it one step further and imagine being homeless during this winter. The need has never been bigger. As we approach the last weeks of the year, I'd like to invite you to reflect on how fortunate we are to have food and shelter.
This is the reason why I am thrilled to support the
2017 REALTORS Care® Blanket Drive
, which takes place from November 14th to the 21st. Since it started 23 years ago, the Blanket Drive has helped more than 300,000 people in our communities. You can help by donating the following items for all ages:
  • Gently used or new blankets or sleeping bags
  • Warm clothing, coats
  • Hats, gloves, scarves
  •
New socks and underwear
  • Plastic ponchos, bivy sacks
You can drop these items off at my office at 2996 Lonsdale Avenue, at Lynn Valley Centre (November 15 from 1 to 5 pm and November 16 from 4 to 8 pm) or Park Royal Mall and Capilano Mall on Saturday, November 18 and Sunday, November 19 from 12 pm to 4 pm.
The items collected will be delivered to:
Covenant House (which provides help to 16 to 24 year old youths), our local Harvest Project, Lookout Society (on the North Shore) and Rain Society and the Vancouver Police Department (they collect blankets only that they take out in the back of their squad cars during winter months and are in dire need).
I appreciate your help and please help us spread the word about the Blanket Drive.