Vera Unwin is very well acquainted with downsizing. In a few years, she went from living in a big house with her family to living alone in one bedroom and den apartment. The transition didn't happen overnight; it was a process that took time and a lot of thinking and planning. This is her journey.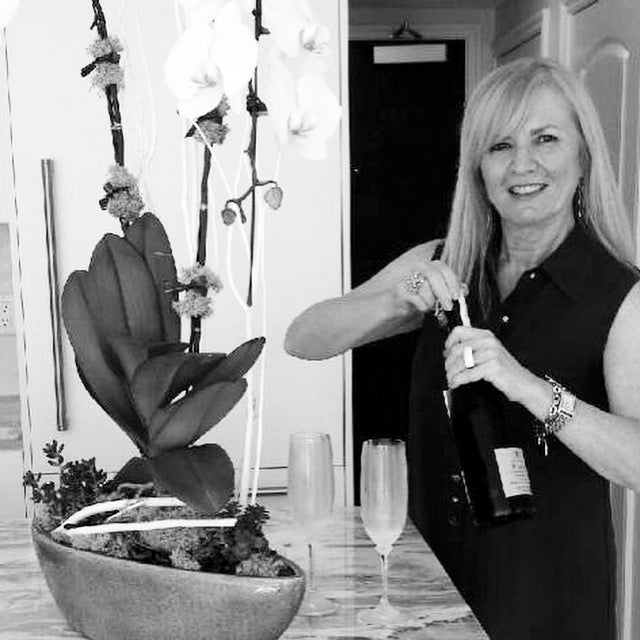 Vera was sharing a 4,000 square feet detached house with her family of eight members, including her husband, two children and parents – who had their own suite in the house – as well as the occasional foreign student. When her son decided to go to Western University in Toronto and Vera's parents passed away, the rest of the family downsized to a condo in Coal Harbour. "It was a huge positive change. Something I didn't realize I needed until I experienced it. I loved my big house and I thought I would love it forever.  I felt guilty of not being happy in it anymore. But I didn't realize that people change with time." She points out her love for order and cleanliness and how she spent a lot of time making sure her house looked the way she wanted it to look. The work became an effort and the effort created stress. "I wanted to liberate myself from that," Vera says. "When you are in an apartment, you realize you don't have to deal with five bathrooms, cleaning companies, landscapers, etc. It wasn't until I was out of the big house that I realized how invested I was in its maintenance." After the move, her family lifestyle changed completely, they had more free time for recreation and to travel. "When you have a big house, traveling is an issue. Who's going to look after the garden? And what about security? There were a lot of elements we needed to consider before leaving the city." 
The family's time in the Coal Harbour apartment changed dramatically when Vera's husband passed away. "That's when the shocker came," she says. "I didn't have any clarity. I couldn't even think straight." So she sat down with her kids and talked about what each one of them wanted for their lives. "That process in itself helped me so much. For instance, my kids didn't want my things. We decided to sell everything and start a new life, so I wouldn't be triggered so much by memories." The step of talking with her family was key for Vera. "It was very important to involve my children and not just to react for myself and then have all kinds of family conflict," she adds. 
She also took time off and went to Chile, where she is originally from. She stayed with close friends and gave herself time to grief and think. "Taking time really helped me understand my wants and based on them, I was able to look for what I desired. This is an essential step when downsizing: give yourself time to think what you want your next step to be. You won't get the answer overnight, but it is part of the process. As we get older, it is good to be able to choose and create, rather than be forced by illness, financial issues or other circumstance." 
Vera had a friend living in the North Shore; "I wanted a real change from the areas where I had lived before and I analyzed how I wanted my life to look like. I learned about Lower Lonsdale and one day I came for a walk and I saw what is talking place in the area and where the neighbourhood is going. At this point, I had a very clear criteria for my next home; I wanted direct water view." 
"When I first met Vera, she had a clear vision of what she wanted in her future home," Greg Pearson remembers. "We were able to take that vision and watch it take form in her new suite at the Trophy building on the waterfront in Lower Lonsdale. However, most people don't have that clear vision when we initially start working together. Through conversation, reviewing preferences and viewing perspective homes we are ultimately able to find that special place."  
Greg adds, "The other aspect of Vera's journey was that of being ready for a transition.  Once again, for most people this process can take time, often years. There is a saying that 'people resist change unless it's their choice'. In my experience, once a person (or couple) has become ready for that change everything typically unfolds beautifully."